10.23.
"That's what I love about them fat chicks; I get older, they stay the same size!"  – And if you love fat chicks and creepy old dudes, be sure to check out the new trailer for Jackass Presents: Bad Grandpa coming to a theater near you October 25th.
North Carolina
6 Comments
10.23.
Ohh Lady In Red back to grace our day. Your enormous fake boobs slammed into a dress meant for someone a third of your age brings smiles to the masses!
Alabama
23 Comments
10.23.
For something that is made to be 95% jammed into a butt crack we somehow tend to see a whole lot of thongs out in public!
Missouri
16 Comments
10.22.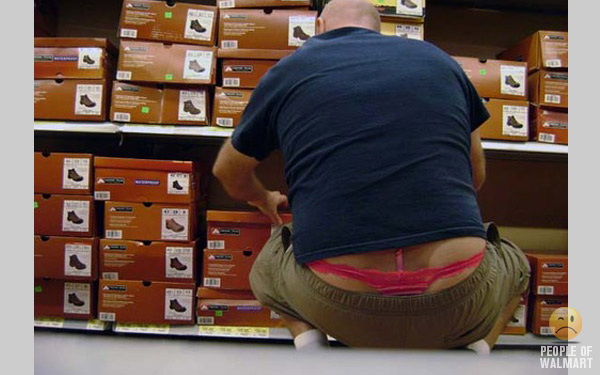 The last person to have on a pink thong and work boots was probably the construction worker in the Village People.
Florida
18 Comments