Pimps
11.18.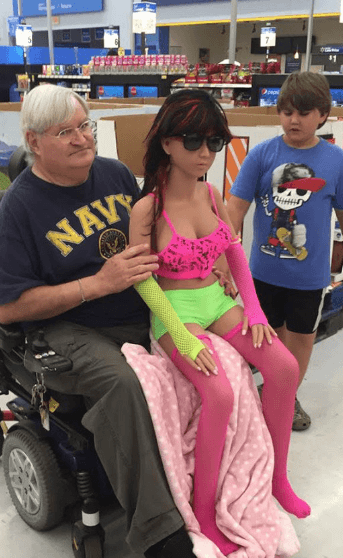 Recently a real doll has rolled into Walmart. We'll call her Barbie, pun intended since she's made of plastic. Barbie is a faux sugar baby who likes long rolls on the beach, and riding near the self checkout. Her dislikes are her lover's grandson who constantly puts her in the toy box, and telling grandpa she's "fake."
37 Comments
02.26.
Big Slick Trickin' F'in Willy Style up in this mothaaaaaaa! Looking prepped and ready for St. Patty's Day! Get it.
Florida
3 Comments
03.12.
My. Mother. Truckin. Man. Willy the Pimp! Look at those fresh shades. Fur hat. Slick print shirt. Damn it feels good to be a gangster.
Florida
3 Comments
12.22.
The man, the myth, the legend. Willy be pimpin' all over the world!
Florida
No Comments